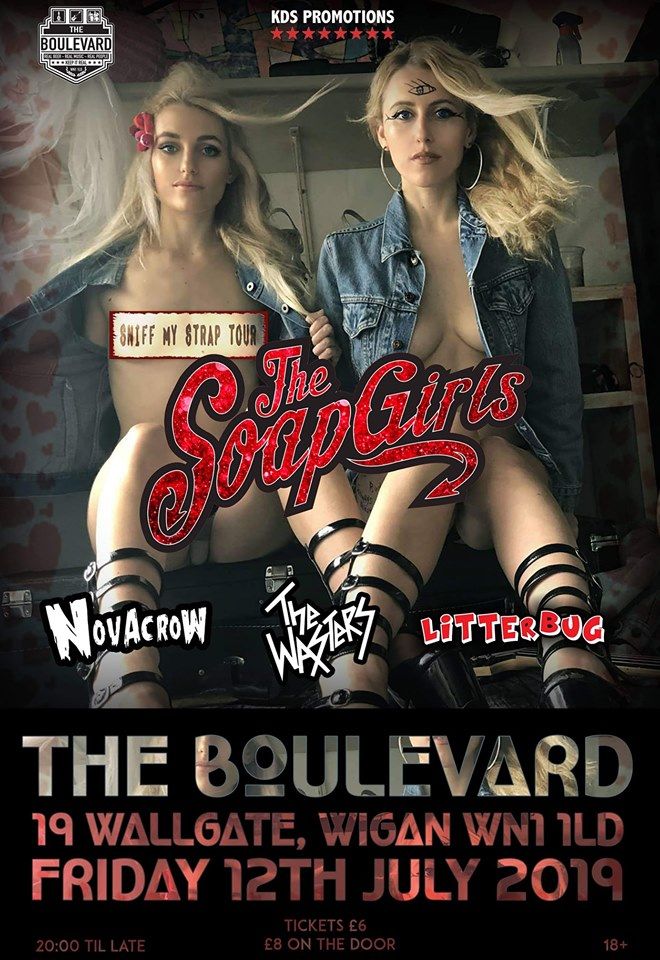 Novacrow will be supporting The Soap Girls for a night of sheer crazy entertainment.
"The fabulous Soap Girls return to Wigan for a show that you won't want to miss. The punk rock sister's always put on an unforgettable show, will you be brave enough to drink one of their special cocktails? I dare you. 
Support from Novacrow, Litterbug and The Wasters. 
Tickets only £6 or £8 on the door."
For information about all of our upcoming shows, visit: https://novacrowofficial.com/events