IMPORTANT! PRE-ORDERS WILL CLOSE IN UNDER 24 HOURS!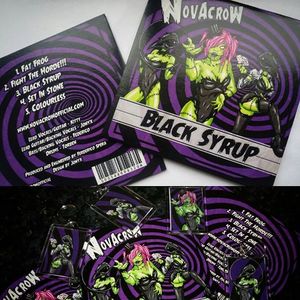 Last chance to grab a signed copy of our debut EP Black Syrup. After 13.00pm (gmt), you will no longer be able to pre-order an EXCLUSIVE SIGNED COPY + KEYRING.
Click and secure yours! www.novacrowofficial.com/ep

Official release date: SATURDAY 12 MARCH 2016.
Don't forget to grab a ticket to our launch party! Bands, burlesque and zombies at Parr Street- Studio2.