With less than a week to go until our debut EP Black Syrup comes out, take a look at this fantastic review. You can pre-order the EP
[here]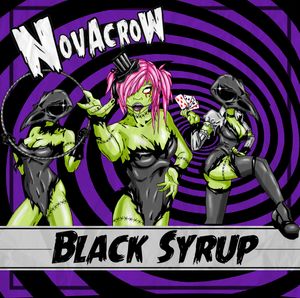 "Novacrow will bring joy to your ears with this new exotic, hard rock EP, "Black Syrup" which will be available on March 12th. The Liverpool based band brings an energetic offer to your ears.... 
The vocals on the whole EP are unbelievable; the tough but feminine voice is the great balance to "Black Syrup". The aggressiveness of the instruments vs the sweet and solid voice...

Be ready because "Black Syrup" will be out in less than a week and the hard rock vibe of Novacrow will blast your ears with good music. "
[Click here] to read more