Another excellent review for Black Syrup from the folks at Loud Stuff. Pre-order now, for an exclusive signed copy & free keyring.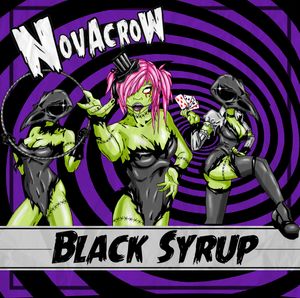 "Liverpool-based with a sound that's straight out of a beer-soaked American trailer park, Novacrow are a lively collection of zombie-killing, hard drinking, card-carrying Rockers. 
As fun as the B52s but with a heavier sound, Novacrow are a proper, old-school Rock n roll band. Their sound is, by turns both very now and very 90s, with Fat Frog boasting spare vocals and a pure garage edge. 
Fight the Horde is a cinematic, cartoonish escape from zombies, traveling at breakneck speed on the back of a high energy riff..."
Click here to read more