Our first EP review and it is fantastic! The Moshville Times give 5 amazing reasons why you NEED to buy our upcoming EP- Worldwide release date 12th March 2016.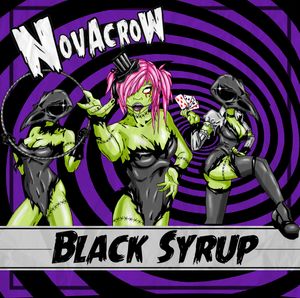 1) They Rock – This band can rock. They describe themselves as sleazy vocals with heavy riffs and this is what you get but so much more. Take a track like "Fight The Horde!!!" we may have been distracted by the video but the band have some seriously great riffs right from the distinctly Skid Rowish beginning to the full band pummelling guitars all the way through. They match the music and vocals so well together, the way the bridge builds, with the stabbed vocals matching a very competent backing before they hit into the chorus is as good as anything released so far this year...

2) They don't take themselves too seriously – Have we made a video with zombies in it; tick. Do we have cartoon artwork on our EP cover; tick. Do we make songs as perversely diverse as "Fat Frog" and "Set in Stone; tick. Do we have a kazoo in a song ("Fat Frog") double tick. Does this EP exude exuberance and make the listener smile throughout; tick again. Are we having so much fun you can hear our smiles in the playing and lyrics, tick. I think you get the picture. 

3) They have a whole host of influences yet still have a fresh approach – When editor Mosh first heard Novacrow he heard touches of Skid Row and Alice Cooper but there are plenty of other influences in there as well. Whether this is directly something the band would credit or just the way music reinvents itself I do not know. With songs such as "Fat Frog" you can hear The Offspring and even Alice Donot (for those who remember them). Another album that is a good reference point in its style but more so in its delivery and exuberance would be the first Terrovision album. Yet after a few listens they sound like Novacrow.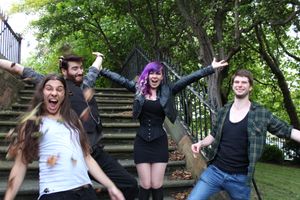 4) It's addictive  – I promise you after a couple of listens you will have this on loop. This good mood music.  

5) It won't take long before you are going to wish you'd seen them first – I hope by this point you have already gone to their site and bought Black Syrup."
More info on our upcoming release is available here: www.novacrowofficial.com/ep

Click here for full review